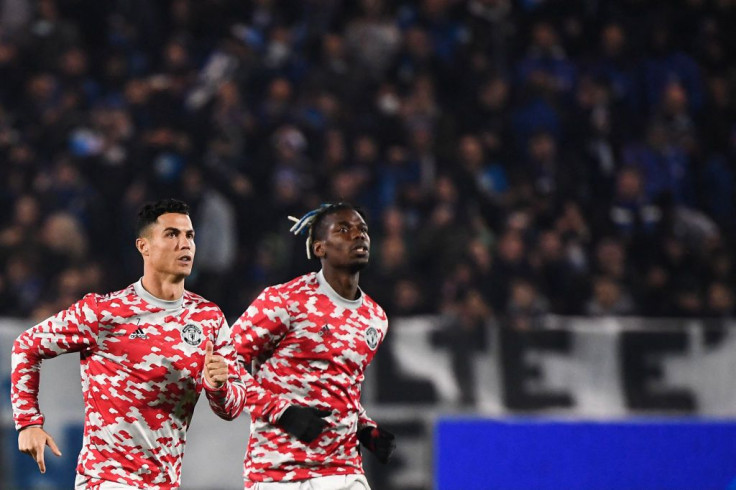 The Manchester United's French player, Paul Pogba's contract expires in the summer, the midfielder is reportedly demanding a condition to make him the club's top earner in exchange for staying at Old Trafford.
Pogba is reportedly happy to extend his Manchester United contract on one condition. It is to take home more money than Cristiano Ronaldo, who returned to the club after spending some time with Juventus.
The contract of the midfielder, 28, will expire next summer. Pogba will be available for transfer to different foreign clubs when the time comes.
The French footballer has been the center of criticism after showing a straight red card 15 minutes after coming off the bench in Manchester United's legendary 5-0 defeat by Liverpool. However, Pogba is still determined to extend his contract with the Red Devils.
According to French media outlet L'Equipe, Pogba will immediately sign on a contract extension and agree to new terms as long as he is made the Premier League's highest earner. This will demand the Red Devils to give Pogba a deal worth in excess of £500,000 ($672,300) per week, which is the superstar Ronaldo's current salary.
Ronaldo is considered one of the top players of Manchester United. Meanwhile, Manchester United fan and musician Rod Stewart said he can't stop himself from expressing his thoughts about the Portuguese player's behavior, The Sun reported.
"Oh, it's wonderful, it's everywhere you go. But I'm a little disturbed that he was on the touchline the other night, taking over from Ole (manager Ole Gunnar Solskjaer)." He slammed Ronaldo saying, "He's got to stop that, it's very disrespectful." Earlier this season, Ronaldo was reportedly planning to end his playing career at Old Trafford to step into a backroom staff role.
Meanwhile, Pogba has been dealing with a major injury. He limped out of a France training session on Nov. 8, due to which he was absent from some of the Red Devils' Premier League games. He will be out for a maximum of 10 weeks because of a thigh complaint.
His failure to be present in the previous games became a huge disadvantage in his negotiation with the United. The French media outlet added that Pogba's resale value is no longer what it was in the eyes of United because of his consecutive inconsistent performances. He was left out of the starting players for three out of United's four games before his careless challenge on Liverpool's Naby Keita.
© 2023 Latin Times. All rights reserved. Do not reproduce without permission.