Prince Harry and Meghan Markle are probably the most talked-about couple on the planet right now. Everyone watched how they fell in love, married in a grand wedding ceremony and eventually welcomed their first child, Archie.
But as in love as they are to each other, there might be potential trouble looming on the horizon. Here are some areas they need to handle smartly to make their union a lasting one.
Overly Eager UK Press
It's hard enough for normal couples, who are not under the spotlight like Prince Harry and Meghan Markle are, to make their relationship work. Now imagine doing that under the constant scrutiny of the media where even the smallest of flaws, real or imagined, gets blown out of proportion.
Observers even noticed that the UK press seems a little too eager to criticize every little thing Meghan does. She's been talked about not losing her post-pregnancy weight fast enough or trying to keep Baby Archie away from the public, and the list goes on. Meghan even noticed the rather harsh treatment and understandably felt that "the British press is out to get her."
Social Media Trolls
And it gets worse on social media. Meghan Markle is being targeted by trolls who post malicious comments about the Duchess of Sussex under the cover of social media's anonymity. Thankfully, the royal family stepped in and issued social media community guidelines to keep attackers at bay. However, the effect might be a bit limited as they can only control what goes on in the few official social media accounts being run by the royal family.
Fortunately, royal family fans know that these haters are just a few, but they're really effective in what they do. "Only a small group of people who should know better insist on bullying a woman they don't know and who is unable to defend herself," Rob Mcgrath wrote on Quora. "Unfortunately they are prolific in spreading their hate around."
"A credible study was done and revealed that 20 trolls were doing 70% of the hate, unkindnesses and negative speculations to Meghan, Duchess of Sussex. So, ALL of social media have NOT turned against her," fellow Quora user, Marcia Martin Ensley, agreed. But still, the trolls can potentially hold sway over a large number of social media users who are not as critical in discerning the validity of the posts they read.
A Royal Tradition Preventing Them From Setting Things Straight
Things might have been easier for Prince Harry and Meghan Markle to handle if they were to operate in a Hollywood setting. "It's very difficult when you come from a celebrity background where a publicist can stand up for you or come out and say 'no, that report is categorically untrue," royal expert Victoria Arbiter explained.
But dealing things directly is not usually done in the royal family. "But, generally speaking, members of the public follow the Queen Mother's well-worn mantra: 'Never complain, never explain,'" Arbiter added.
The Duchess of Sussex's American fans can't understand why the royal family can't simply issue official statements. They even felt that they failed to protect Meghan in this regard. This inability to ineffectively combat false reports is an additional stressor that the royal couple has to deal with.
Trouble In Paradise(?)
There are also various reports that some royals were not particularly keen on having Meghan join the family at the start. For instance, Nicki Swift reported that Prince Philip was understandably concerned about the longevity of their union.
"One steps out with actresses, one doesn't marry them," the Duke of Edinburg reportedly commented. However, Prince Philip hasn't made any further negative comments about Meghan lately, which might mean that he has already overcome his initial resistance.
The Sunday Times also reported that an unnamed senior royal predicted that Harry and Meghan's marriage will "only last three years." The royal even nicknamed the duchess "the degree wife" because it takes three years to finish a degree in the UK.
Of course everybody should know by now about the reports of a feud between Kate Middleton and Meghan Markle and the supposed rift between royal brother Prince William and Prince Harry, which are believed to be caused by the Duchess of Sussex. Whether they're true or not is still up for debate. But even if they're all a fabrication, it would still be stressful living under such intrigue.
Tricky Family Matters
But it's not just Prince Harry's family that's causing undue stress to their marriage. Meghan's family has sort of added fuel to the fire as well.
Her father, Thomas Markle, appeared in a TV interview saying that she ghosted him and that his daughter has a controlling nature. Meanwhile, her half-sister, Samantha Markle, did an interview of her own where she made negative comments about Meghan.
"The royal family would be appalled by what she's done to her own family," Samantha told Radar Online. "The truth would kill her relationship with Prince Harry, he wouldn't want to date her anymore because it puts her in a bad public light."
Considering these situations, it's probably very hard for most couples to last. But, as they say, love conquers all. And people can tell that there's plenty of love between Prince Harry and Meghan.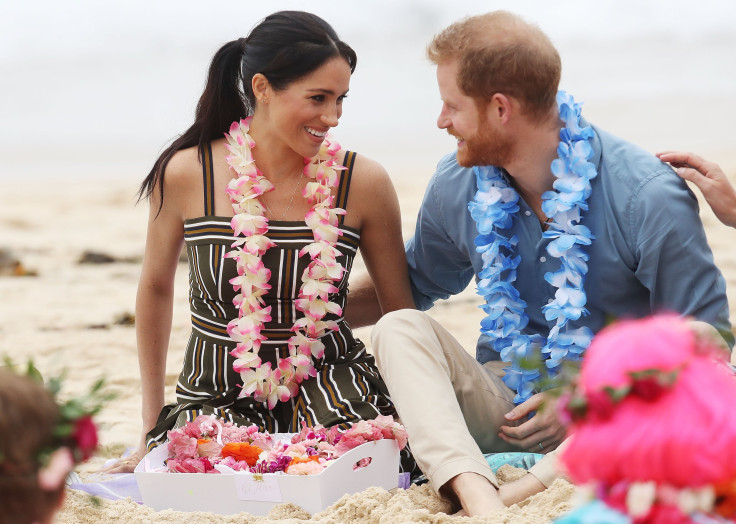 © 2023 Latin Times. All rights reserved. Do not reproduce without permission.