The highly awaited memoir of Prince Harry, slated to be published later this year, has royal fans incredibly thrilled.
After Harry and his wife, Meghan Markle, made various charges against their royal relatives, there was a huge demand for royal tea. The book is rumored to be jam-packed with scandalous secrets and confessions.
For Prince Harry to share his perspective on growing up and being a member of the British royal family, The Telegraph said a $20 million arrangement was made.
The Duke of Sussex will attempt to control his narrative while offering fans a glance at another level with his upcoming book, despite the fact that there have already been TV shows, movies, documentaries, exclusive news, and books on his family.
There hasn't been much information released regarding Prince Harry's memoir save the press release and a brief remark from last year.
The book was also written with the assistance of JR Moehringer, a ghostwriter.
According to The Sun, the manuscript is already finished; the release is simply a matter of following the proper legal procedures.
"It's done and out of Harry's hands. The publishing date has been pushed back once, but it is on track for the end of the year."
Although it's currently uncertain what will be in Prince Harry's memoir, OK magazine suggested several delicate and contentious subjects that might be addressed.
Racist Royal to Be Unveiled
Meghan Markle said that a royal family member expressed doubt and worry over their son's skin tone. While neither Prince Harry nor Meghan revealed who it was, it was later made clear that neither the Queen nor Prince Philip was present.
What Prince Harry Thinks of Camila Parker Bowles
The Duke of Sussex is said to have been upset by the news that Camilla Parker Bowles would succeed Prince Charles as Queen Consort. In fact, it was said that he never got along with his stepmother because she would irritate his late mother, Princess Diana.
Netflix and Spotify Deals: Is Kate Middleton, Meghan Markle Getting Along?
Could the drama behind the scenes get much worse? "Pearl" on Netflix has been canceled due to a stock decline. Fans are curious if Kate Middleton and Meghan Markle were getting along before the rumored "rivalry?"
How The Royals Handled Meghan Markle's Suicidal Thoughts
Meghan Markle disclosed that the hatred she experienced as a member of the royal family prompted her to think about killing herself. She admitted in an interview that when she asked Buckingham Palace for assistance with her mental health, she was simply ignored.
Prince Harry's Feud With Prince William
Since Meghan Markle entered the scene, Prince William and Prince Harry's relationship has changed. However, prior to Meghan's arrival, there were rumors that the brothers' relationship was not healthy.
Princess Diana's Death
In addition, Prince Harry might say whether he believes any of the royal family members' actions or behavior contributed to the passing of his mother. He was only a child when Princess Diana passed away in 1997, after all.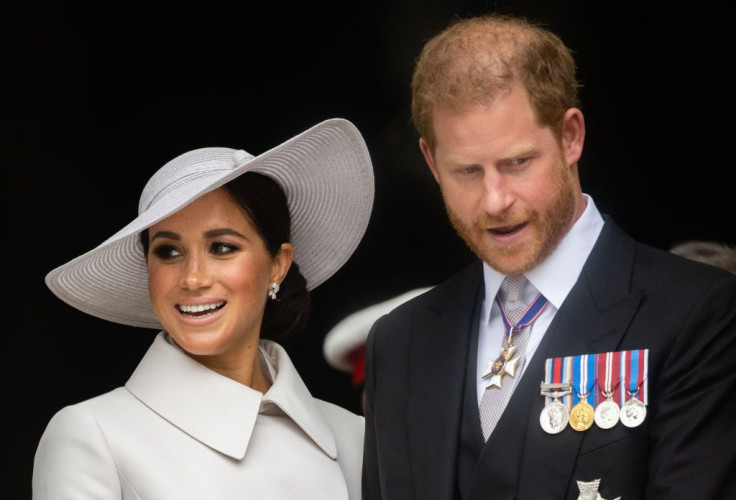 © 2023 Latin Times. All rights reserved. Do not reproduce without permission.