Due to her deteriorating health, Queen Elizabeth II apparently prepared her final acts as the reigning monarch.
In 2021, Queen Elizabeth II encountered unimaginable events compared to the annus horribilis. Her Majesty endured so much sadness, from the death of Prince Philip to Prince Andrew's court battle, that it appeared to harm her health.
As her health apparently deteriorates, Her Majesty is said to have planned her final acts as she approaches death.
Her Majesty is doing everything she can to tie up loose ends before her reign comes to an end. She is said to be aware that she is nearing the end of her life and wants the monarchy to run smoothly before leaving.
Her "deathbed plans" include refusing to let Prince Harry and Meghan Markle to return to Kensington Palace.
"She's horrified henpecked Harry gave in to Meghan's ultimatum - it's me or them - before they sensationally quit royal duties and moved to California in 2020. Her Majesty has had enough. Harry and his family are banished forever - along with the titles they need for Hollywood success!" a source told Suggest.
Apart from the Sussexes, Queen Elizabeth II was enraged by Prince Andrew and Prince Charles.
First and foremost, there is no chance Queen Elizabeth II is already on her deathbed. USA Today said Her Majesty recorded her annual Christmas broadcast for 2021 while looking quite great.
She is aware that her rule will end shortly. But no one knows when that will happen.
Furthermore, it's improbable that she began retaliating against Prince Harry and Meghan by prohibiting them from entering the Palace. Despite their decision to remove themselves from the royal family, the Duke and Duchess of Sussex maintained a cordial connection with Her Majesty.
She demonstrated that she was capable by refusing to allow anyone to interrupt her annual Christmas speech to the royal fans. King George V gave it for the first time in 1932, and the tradition has maintained since then.
The monarch of the royal family uses the address to reflect on the difficulties that the U.K. and the rest of the world faced at the time. It also acts as a more personal and direct manner of bringing positive national and global events to the attention of the public during the Christmas season.
Despite her recent health scares, it is safe to state that Queen Elizabeth II remains healthy and active.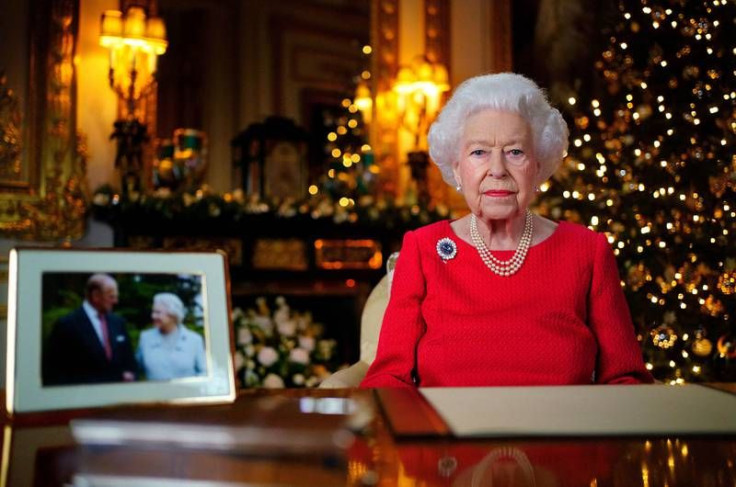 © 2023 Latin Times. All rights reserved. Do not reproduce without permission.