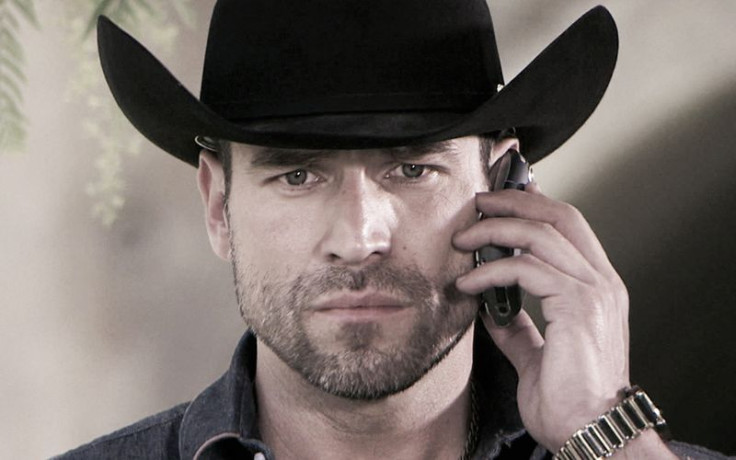 Rafael Amaya is the star of one of Telemundo's biggest telenovelas ever, "El Señor De Los Cielos." The 38-year-old actor had a near death experience last week when he was rushed to the hospital after a drug overdose. TVyNovelas magazine is reporting that Amaya was admitted to Hospital Español in the City of México on October 27 at 4 in the morning. The actor who plays the drug lord Aurelio Casillas had tachycardia (fast heart rate) symptoms and drug intoxication. Due to his state, he was rushed to intensive care unit and taken care of in a private, restricted area of the hospital. It was until 2pm of that same day that Rafael reacted to the treatment and woke up. He started eating two hours later and was able to start walking.
Rafael Amaya is in the middle of the Season 4 production of "El Señor De Los Cielos." Production has been halted until the star of the series is able to resume work. Sources to the magazine say that fame has gotten to his head and he has been treating staff on the show extremely bad. Not only that, but he arrives incredibly late to his shoots. Things got so severe he was fined $300,000 Mexican pesos (about US$18,000) for not arriving on schedule for his callings. Earlier this year, Telemundo announced that a new season of the successful series had been commissioned and production has been underway in Mexico most of this year. The new season of the narco-series is expected to air sometime in 2016 and it is most likely that a fifth season will be green-lit as well.
© 2023 Latin Times. All rights reserved. Do not reproduce without permission.