After almost 26 years, basketball and cartoon fans will finally get a chance to see the Looney Tunes back in action in a basketball setting. LeBron James of the Los Angeles Lakers will take on the superstar role this time against a different kind of opponent.
"Space Jam 2: A New Legacy" is set to come out in the summer and most are eager to see how it can improve on the original Michael Jordan-led Tune Squad in 1996. James and company have a different foe, no longer the original Monstars from the original "Space Jam."
In the latest photo making its round on "Space Jam 2: A New Legacy," James could be seen with an angry Tweety Bird and a confused Elmer Fudd. This appears to be a pre-game scene although there is also a possibility that it may be one taken during the actual game.
Little is known on who the Tune Squad that is also composed of Bugs Bunny, Lola Bunny and Taz will be up against. However, the main villain going up against LeBron James and company is Don Cheadle who will lend his voice to the playing character, "AI G Rhythm."
"What was pitched to me, what they wanted to do with my character, what was going to happen with LeBron, the conceit of the film and the opportunity to take a classic title like that and do another spin on it with the latest GOAT, being LeBron, I just thought, 'Hey, this is cool,'" Cheadle said in an interview with EW.
Aside from James and Cheadle, other cast members include Sonequa Martin-Green and Dom James. But equally interesting is who will make up the Tune Squad's opposing team. Several NBA and WNBA stars have been mentioned such as Damian Lillard, Draymond Green, Chris Paul, Chiney Ogwumike, Nneka Ogwumike, Diana Taurasi, Klay Thompson and Anthony Davis.
"Space Jam 2: A New Legacy" is set to be released via HBO Max and theaters on July 16, 2021.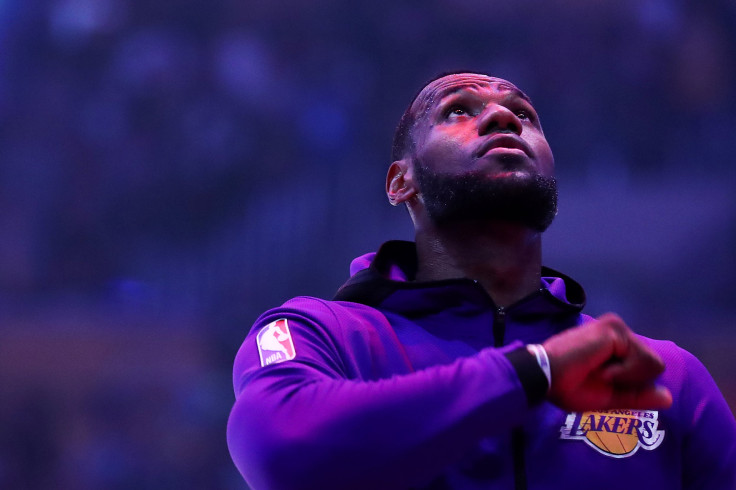 © 2023 Latin Times. All rights reserved. Do not reproduce without permission.