A suspected smuggling vessel capsized off the coast of San Diego on Sunday morning, leaving three people dead and at least two dozen passengers injured.
In an interview with CNN, San Diego Fire-Rescue Department spokesperson Monica Munoz confirmed that, at around 10:27 a.m. Sunday, they were notified of a critically upturned vessel near the Cabrillo National Monument at the cape of the rugged Point Loma.
The U.S. Coast Guard and San Diego Lifeguard Services arrived shortly after to find the 40-foot cabin cruiser in pieces, decimated by turbulent 5 to 6 feet surf, strong winds, and the rocky terrain at the tip of the San Diego peninsula.
San Diego Lifeguard Services Lt. Rick Romero concludes that the vessel run aground of a reef around 10:15 a.m. causing it to capsize, reports Fox News.
San Diego lifeguard chief James Gartland said the 30 passengers of the cabin cruiser had no choice but to evacuate and abandon the ship as strong waves repeatedly smashed the vessel against the craggy coast.
Romero confirmed that three of the passengers died of drowning, while six had to be rescued by the U.S. Coast Guard after being swept to sea by a rip current. The rest of the passengers managed to swim and paddle back to shore. The more than two dozen survivors were taken to nearby San Diego hospitals for immediate treatment. Most of the passengers were suffering from hypothermia and injuries caused by the vessel coming apart.
According to NBC News, the boat's operator has been apprehended and put into custody, under the suspicion of smuggling and human trafficking. The authorities have yet to name any of the individuals reportedly from the upturned cruiser.
In a press briefing, San Diego sector chief with Customs and Border Patrol Jeff Stephenson said the incident is still under investigation as they trace where the vessel came from and check the nationalities of its passengers.
"Every indication, from our perspective, is that this was a smuggling vessel used to smuggle migrants into the United States illegally," explained Stephenson.
Just this Thursday, the CBP barred a small unauthorized open boat off the coast of San Diego and apprehended 21 Mexican nationals with no legal status to enter the United States. The two suspected smugglers on board are set to face federal charges.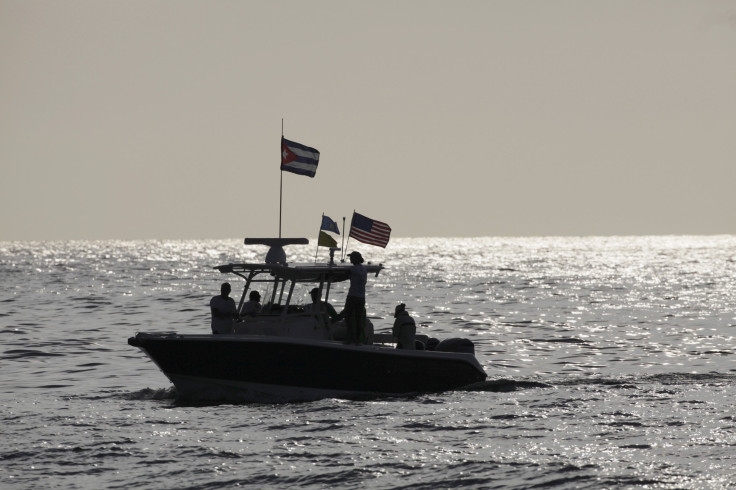 © 2023 Latin Times. All rights reserved. Do not reproduce without permission.