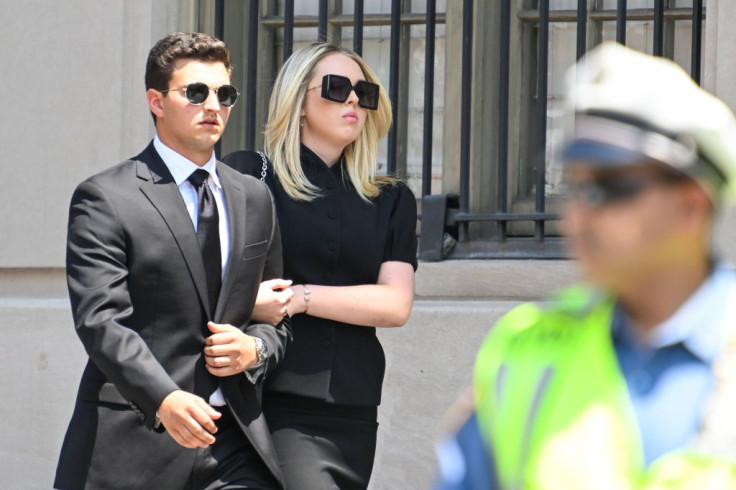 The youngest daughter of former President Donald Trump, Tiffany Trump, 28, is getting married to Michael Boulos, 25, on Saturday at her father's luxurious Mar-a-Lago estate in West Palm Beach, Florida. The couple got engaged at the White House Rose Garden and declared it on her father's last day in office, Jan. 19, 2021.
According to a report by Mercury News, Tiffany is the fourth of the former president's five children. She is the only child from his marriage to Marla Maples. She earned a law degree from Georgetown University in 2020. Her Twitter bio states she functions as a research assistant for Georgetown professor Shon Hopwood, who started his legal profession after serving jail time for bank robberies in Nebraska.
More than 500 guests will attend the huge event hosted by Trump and his ex-wife Marla Maples. Page Six reported that there had been a lot of planning for the big day. It has been stated that Tiffany's big moment will be lavish and a beautiful affair.
Tiffany's fiance Boulos grew up in Lagos, Nigeria, where his family owns a multibillion-dollar chain of companies. He was studying project management at the City University of London when he met the former President's daughter, then a law student at Georgetown, while she was on holiday in Mykonos, Greece, with Lindsay Lohan in 2018.
Tiffany's billionaire fiancé, Boulos, proposed to her in the White House Rose Garden with a stunning 13-carat emerald-cut diamond bought in Dubai that is rumored to be worth up to a staggering $1.2 million. The soon-to-be bride announced her engagement to Boulos, 24, on Jan. 19, 2021.
NARCITY Miami reported in that an Instagram post by the ex-president's daughter says, "It has been an honor to celebrate many milestones, historic occasions and create memories with my family here at the White House, none more special than my engagement to my amazing fiancé Michael! Feeling blessed and excited for the next chapter!"
Tiffany, who is named after the Tiffany & Co. flagship store near Trump Tower in New York City, is smitten with glamour and glitz as well as beauty and fantasy.
The couple presently lives in Miami, a short drive from Mar-a-Lago.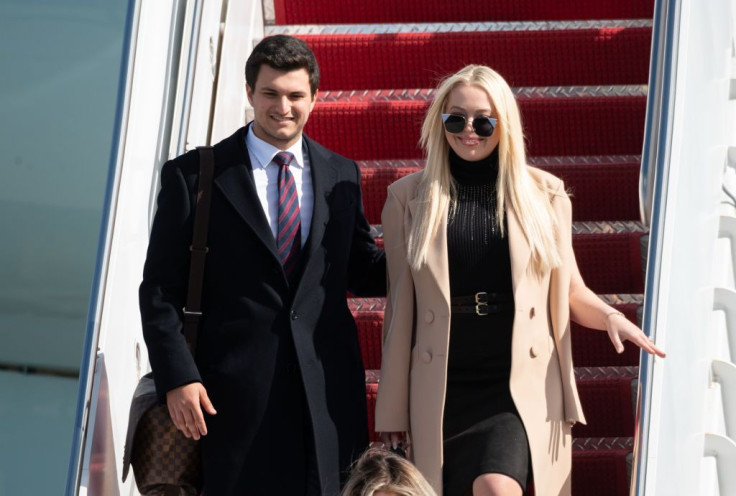 © 2023 Latin Times. All rights reserved. Do not reproduce without permission.