A 2-year-old girl was one of at least three people injured in a shooting at Seattle's Central District strip mall on Sunday afternoon.
The victims – including the toddler – were driven to Harborview Medical Center and Swedish Hospital Cherry Hill in personal cars for treatment before police or Seattle Fire Medics arrived.
Police said the child is in critical condition as of Sunday evening, officials said. Harborview Medical Center spokesperson Susan Gregg said two men were in "satisfactory condition."
"When a 2-year-old is the victim of a shooting, it's a really tough thing, even for officers to respond to," Seattle police spokesperson Detective Valerie Carson said, according to Seattle Times.
Initial reports claimed there were three casualties. But police later clarified that there were four victims.
Police said multiple witnesses called 911 to report a shooting near 23rd Avenue South and South Jackson Street before 3:30 p.m. Authorities then responded to the reports and closed the northbound lanes. They advised the motorists to "follow alternative routes" as the investigation is still ongoing.
Carson said at least one shooter walked south on 23rd Avenue. The suspect then roamed around an AutoZone store and fired east into a strip mall parking lot, hitting the victims.
Police cordoned off half of the strip mall's parking lot where the shooting occurred, blocking entry to a T-Mobile store, two restaurants, and the Auto Zone.
The sidewalk across the Auto Zone was full of evidence placards. KOMO News claimed that responding officers found shell casings and blood.
A red sedan's passenger rear window was obliterated in front of the Auto Zone.
Neighbors on balconies in nearby buildings watched as police processed the scene.
Dustin Cole, who lives very near to where the shooting happened, told NBC News affiliate King5 he couldn't imagine being the parent of the two-year-old toddler "right now."
"It was a lot of gunshots, it was a lot," he added.
The cause of the shooting remains unclear. As of Sunday evening, police had not mentioned how many suspects were involved or provided any suspect descriptions. Police added that the criminals are still at large.
Anyone with details about the shooting can contact homicide detectives by calling 206-233-5000.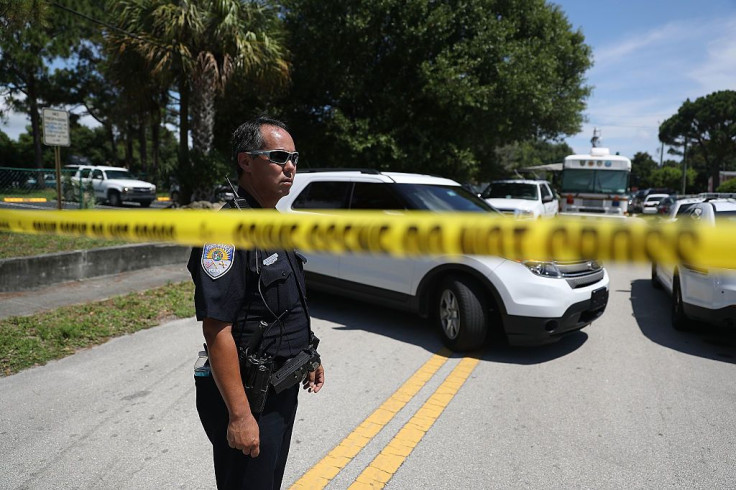 © 2023 Latin Times. All rights reserved. Do not reproduce without permission.