Former President Donald Trump was left furious after the Federal Bureau of Investigation (FBI) raided his Mar-a-Lago property earlier this month. Now he has called for the immediate release of the "completely unredacted" affidavit that sanctioned the search.
He said that it was "in the interest of transparency" that the document be made public after the "horrible and shocking break-in" at his Florida mansion, reported Daily Mail. He also criticized the "very large number of gun-toting FBI agents" who entered his house. In his Truth Social post, he demanded the judge who authorized the search warrant recuse himself.
His post came after the Department of Justice (DOJ) on Monday turned down requests to unseal the affidavit that was used to justify last week's bombshell search by the FBI. In a filing with a U.S. District Court, the Justice Department noted that the search warrant and a receipt for items seized from Trump's property have already been made public. It argued that the affidavit presented a "very different set of considerations."
The DOJ said that there remained "compelling reasons, including to protect the integrity of an ongoing law enforcement investigation that implicates national security, that support keeping the affidavit sealed." The department added that the government had "a compelling, overriding interest in preserving the integrity of an ongoing criminal investigation."
According to The Sun, FBI agents took 11 sets of classified documents, images and files that were marked "Top Secret."
Amidst all the drama, Trump's spokesman Taylor Budowich shared an email from a DOJ official. The person appeared to admit that the FBI seized Trump's three passports when they raided the Florida house. The mail was from the National Security Division's Jay Bratt, who apparently said that two expired passports and an active diplomatic one were taken in the recent raid.
Mirror reported that Trump had also claimed that his passports were "stolen" in the FBI raid, and it could mean he can't leave America. He wrote on Truth Social that in the raid, the agents "stole my three Passports (one expired), along with everything else. This is an assault on a political opponent at a level never before seen in our country. Third World."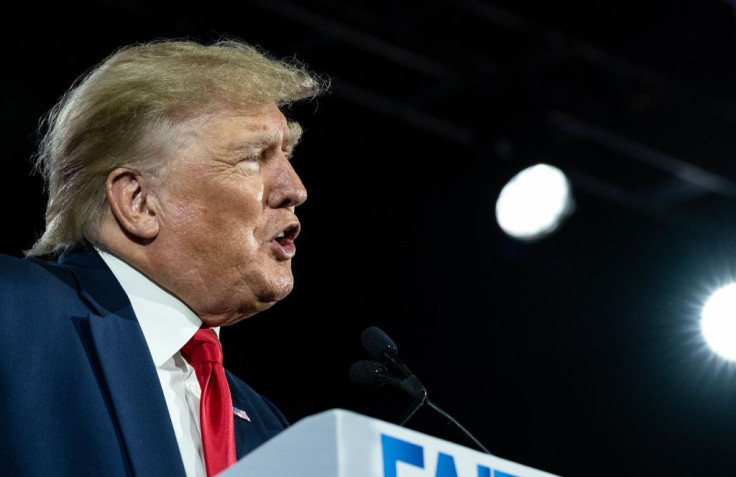 © 2023 Latin Times. All rights reserved. Do not reproduce without permission.