An employee of a Manhattan bodega was brutally mugged late Friday by two assailants that proceeded to take off with a full case of beer, CCTV footage confirmed.
A clip of the footage was made public over the weekend, reported the New York Post. It shows the victim being caught in a melee with the two masked robbers who quickly overpowered him.
Authorities confirmed that the two suspects fled Deli and Grill Bodega near Grand Street and Columbia Street on the Lower East Side at around 4:55 early in the morning with a case of Coors Light they had not paid for.
The confrontation ensued after the 65-year-old bodega worker pressed the two for their payment as they attempted to leave the store with the beverages in tow. As the victim approached them with a bat, the suspects began punching and kicking the employee, the video clip showed.
One suspects then seized the baseball bat from the middle-aged man and started hitting him in the head. During the tussle, the second suspect proceeded to pocket packs of Newport cigarettes worth around $450 before fleeing the scene, Fox News reported.
Emergency Medical Services was summoned to the scene shortly after to attended to the wounded employee.
According to the police, the victim described one of the suspects as "a man with a medium complexion and medium build, is approximately in his mid-30s and weighs about 160 pounds, with short, black hair and multiple tattoos."
Authorities added that he was last seen wearing black eyeglasses, a black baseball hat, a black T-shirt, and black pants.
The other suspect was said to "have a dark complexion, medium build, is approximately in his mid-30s, and weighs about 190 pounds. He was last seen wearing a black do-rag, a black hooded jacket, a black t-shirt with yellow lettering on the front, and black shorts."
In a similar but unrelated story, the New York Police Department released a clip showing a harrowing holdup inside a bodega on East 174th Street in the Bronx in January, ABC7 reported.
CCTV footage showed two men, dressed in dark clothing, accompanied by a 14-year-old girl, wearing a red jacket.
Daily News reported that the two men shoved the young employee behind the counter, pulling at his clothes and sending cash from the register flying.
The teen girl was arrested and charged with robbery for allegedly acting as an assistant of the two assailants. The robbers managed to take off with $100 worth of vape products and $10 from the register.
The employee did not sustain any injuries from the ordeal.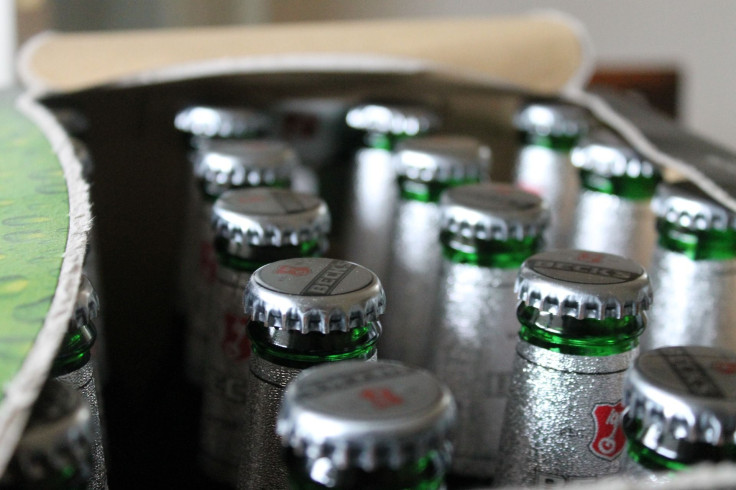 © 2023 Latin Times. All rights reserved. Do not reproduce without permission.