A woman in the U.K. who was previously convicted for her involvement in drug dealing has been arrested on Friday, Dec. 10, after police found videos of her abusing a pet monkey, including giving it cocaine and attempting to flush it down a toilet.
Vicki Holland, a 38-year-old woman from South Wales, was being searched for drugs at her home by police officers when they found self-recorded footage of the suspect abusing a marmoset, with around 22 videos that police deemed "disturbing," according to the Guardian.
Included in those videos is one where she put cocaine on her fingers and told the marmoset to "lick [her] fingers." Another showed her flushing the living marmoset down the toilet as it attempted to cling onto the bowl, the New York Post reported.
"I was immediately and gravely concerned about the welfare of this marmoset when I saw these disturbing videos," Royal Society for the Prevention of Cruelty to Animals inspector Sofie Daniels said.
"An independent vet soon confirmed that the marmoset was suffering unnecessarily as a result of the way she had been treated," Daniels continued.
Facing court regarding the incident, she was given a sentence of 12 weeks in prison as well as a lifetime ban from ever having a pet. She reportedly has since sold the marmoset to another owner. The small creature was recently retrieved by the police so that they can get the proper care after Holland's abuse, according to the Evening Standard.
The marmoset was sent to the Royal Society for the Prevention of Cruelty to Animals, before being sent to Monkey World, a Dorset rescue center that specializes in primate care. They are currently still staying there, recovering from the abusive situation.
Holland's lawyer has apologized on behalf of his client for her treatment of the animal.
"[She is] deeply embarrassed and deeply ashamed of her [behavior]," Scott Bowen, Holland's lawyer, said. "In hindsight, Ms. Holland fully accepts she shouldn't have had the animal in the first place."
Holland was previously sentenced to 20 months in jail after she was convicted of possession of drugs with intent to sell. She currently has to pay the court more than $5,000 or risk spending three more months in jail.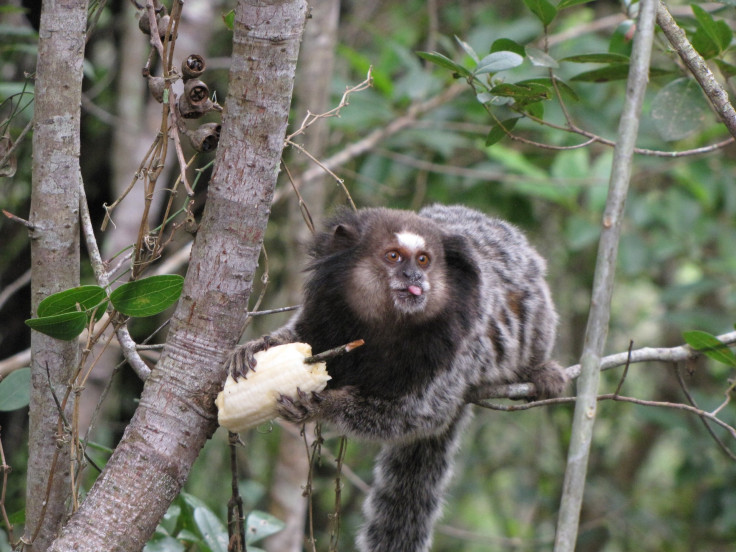 © 2023 Latin Times. All rights reserved. Do not reproduce without permission.