A controversial candidate who was reportedly interviewed by Ada County Commissioners to fill an open seat in the Idaho Health Board has been accused of spreading misinformation about the COVID-19 pandemic by dubbing the vaccine as "needle rape" and a "clot shot."
Dr. Ryan Cole, an independent pathologist in the Garden City and owner of Cole Diagnostics, who has seen over 350,000 patients in his career, spoke at a conference in Texas late last month dismissing the effectiveness of COVID-19 vaccines, Boise State Public Radio reported.
"I don't even like calling it a vaccine, an investigational vaccine," Cole said at the conference.
Someone who was seated in the audience would later characterize the vaccine as a "fake vaccine."
"A fake vaccine, okay," Cole responded.
"The clot shot, needle rape, whatever you want to call it," he said during the conference.
Cole is one of three candidates being considered for an open seat on the Central District Health board. Dr. Sky Blue, an infectious disease expert, and Dr. Stan Moss, a retired surgeon, are the other two candidates who are in the running for the spot. However, unlike Cole, Blue and Moss supported COVID-19 vaccines during their interviews, Idaho Press reported.
Cole further erroneously claimed that more than 11,000 people died of COVID-19 vaccines.
"This is no longer good science," he said. "This is a poisonous attack on our population and it needs to stop now."
The Centers for Disease Control and Prevention (CDC) has reported a rare blood clot disease associated with the Johnson & Johnson vaccine. The vaccine was also reportedly associated with causing a nervous system condition that can cause temporary paralysis and death.
About 100 people have been diagnosed with Guillain-Barré Syndrome out of 12.5 million Johnson & Johnson vaccinations that were carried out. Amongst these 100 people, 95 of them were in critical condition and only one person reportedly died.
Meanwhile, more than 300 cases of myocarditis, or heart inflammation, were reported out of the 140 million people who were vaccinated with the Pfizer and Moderna vaccines.
In a similar but unrelated incident, the lead pastor of the First Baptist Church of Huntsville named Travis Collins reportedly said that he's heard enough when it comes to faith-based objections to the COVID-19 vaccine, CBS42 reported.
"This morning on the radio I heard a man say I'm not going to mask and I'm not going to get vaccinated because Jesus is my only savior," he said.
The pastor continued saying that he was disappointed with what the man said and explained that even though he believes that Jesus is his savior, he got vaccinated as soon as he could. He added that he fears Christians may get a bad reputation because of such people including some well-known faith leaders who object to taking vaccines because of various faith-relation objections.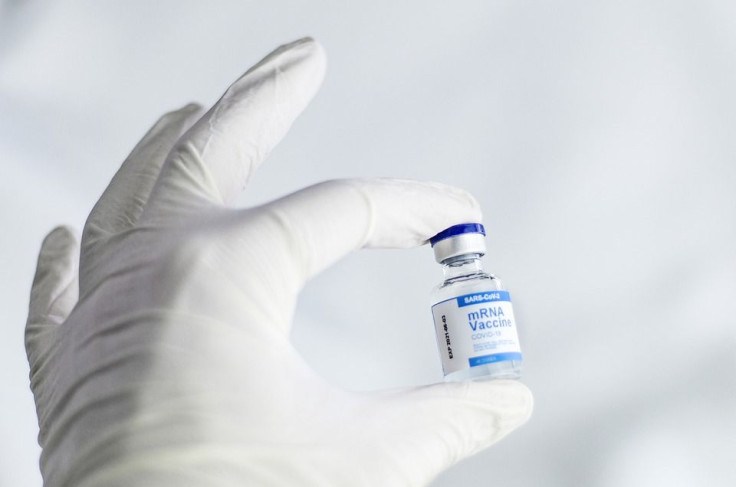 © 2023 Latin Times. All rights reserved. Do not reproduce without permission.