A scuffle between two drunken and naked sisters, which broke out at Disney World in October, had led to the duo's arrest after one of them slipped on the other's vomit, Florida circuit court papers show.
The pair, ages 29 and 31, were arrested for misdemeanor domestic violence, battery, and disorderly intoxication after the sisters had too much to drink at an Irish pub.
They later began arguing when the older sister called her younger sibling a "bad mom" before slapping her. In retaliation, the younger lady threatened to punch her, police said.
The heated row reportedly ensued while the tourists from New Jersey were awaiting their ride home. Several Uber drivers had refused to drive the two home by the time they started calling each other names.
Eventually, the drama left them tussling in the bushes at the Orlando, Florida, theme park, an incident that WDWNT likened to the plot of an episode of "The Jersey Shore," after the duo then slipped in the younger woman's upchuck.
"After attempting to calm the situation, [the security manager] said one female slapped the other in the face," the sheriff's report stated. "At that point, both females began punching, slapping, and pulling each other's hair."
Police from the Orlando County Sheriff's Office arrived at around 12:40 a.m. Officers noted that the younger sister, who was only in her underwear and sandals, was crying near Cirque du Soleil when they arrived.
Following their arrest, each of the sisters requested not to file any charges. The state's attorney's office then opted to dismiss the case, according to the New York Post.
Two years ago, a drunk and aggressive Disney fan was booted out from Disney's Hollywood Studios after she slapped a taxi driver in the parking lot when the man failed to hand her a cigarette.
Police said the woman hurled profanities at children and even threw her purse on the ground when asked for identification.
According to the Orange County Sheriff's Office, the unruly Ellen McMillion has since been banned for life from all of the company's Florida theme parks.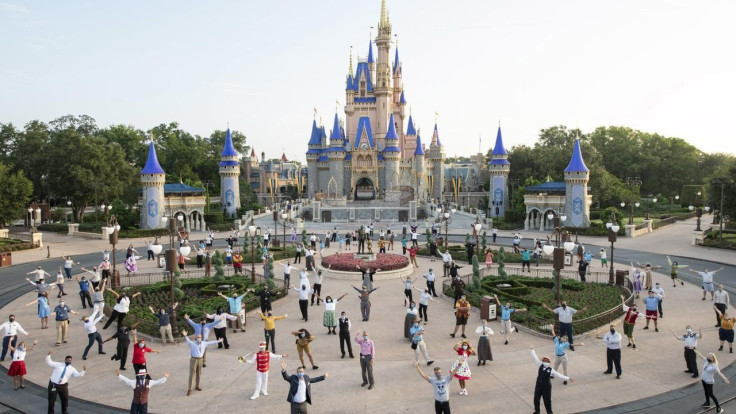 © 2023 Latin Times. All rights reserved. Do not reproduce without permission.