A woman tried to fend a masturbating man outside of a Miami Beach medicine store by using a mop to strike him. Still, cops had already witnessed Giraldo O. Palacio exposing and rubbing himself in front of the business before she could take any action.
Local 10 said Miami Beach police officers were patrolling the 1400 block of Collins Avenue on Thursday, August 19, just before 10 p.m., when they noticed Palacio and a woman standing over him screaming, "You are disgusting."
As officers arrived on the scene, the woman stormed into Walgreens with her two children, then came back with a mop. Reports say Palacio allegedly followed her and her children for a few blocks while publicly masturbating behind them.
He then went in front of the drugstore, police said, and resumed his acts in front of other people.
"I love you baby, you are my boyfriend," he yelled at one of the policemen.
Palacio, 55, was arrested for lewd and lascivious exhibition on a kid, despite his residence on the report being listed as homeless.
Despite her apparent intent to assault the man, the woman was not charged.
They declined when she and her children were asked whether they needed any help, such as a support person to talk to. Despite her apparent intent to assault the man, the woman was not charged.
Meanwhile, a Crown Point man was arrested for reportedly masturbating and drove naked on U.S. 30.
Capt. James Gonzales of the Hobart Police Department told NWTimes that a female semitrailer driver was going east on U.S. 30 from Colorado Street when she noticed a naked man driving while masturbating.
The man also appeared to be waving his hands at the lady driver as if he was attempting to gain her attention. She took pictures of the naked man in his car, as well as his license plate. She used these as evidence and submitted it to the cops.
Gonzales claimed that further research of the pictures revealed the vehicle's owner to be Robert Staehlin, 42, of Crown Point.
Staehlin verified that he was the vehicle owner after being approached by a detective. According to police, he was driving around U.S. 30 and Colorado Street when the woman said the event occurred.
Staehlin allegedly told officers he was masturbating while talking to a woman on a smartphone app as he drove home.
Hobart City Court records said that Staehlin is charged with public indecency, a Class A misdemeanor, and a warrant for his arrest.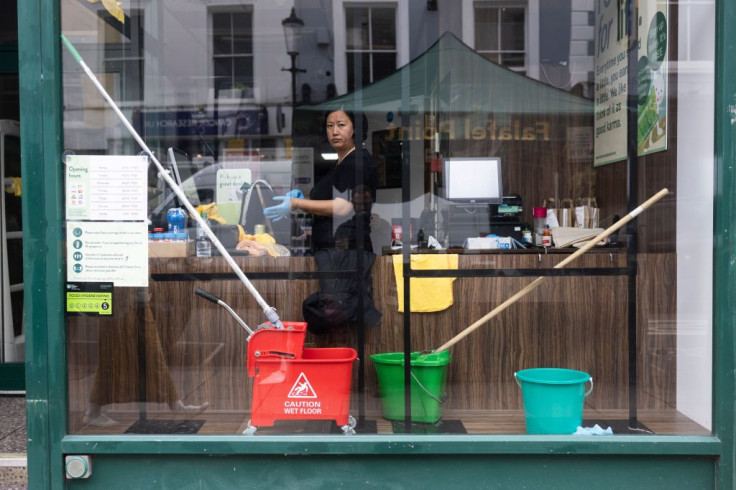 © 2023 Latin Times. All rights reserved. Do not reproduce without permission.