Following his first court appearance on Monday, Minneapolis ex-police officer Derek Chauvin was slapped with a bail worth $1.25 million for his prime role in George Floyd's murder.
According to CNN, the perceived severity of the allegations charged against Chauvin has caused public outrage and triggered Judge Jeannice M. Reding to up the original bail from $1 million.
The said suspect has been pressed with second-degree murder and manslaughter, while three other police officers involved in Floyd's death were charged with aiding and abetting murder and have since been fired.
The ex-policeman pressed his knee on the neck of the unarmed George Floyd for almost nine minutes on May 25.
The same report reveals that memorial services have already taken place in Floyd's hometown in North Carolina as well as in Minneapolis and Houston.
Among the officials who offered their sympathies to Floyd's relatives were Democratic U.S. presidential candidate Joe Biden who personally visited the family Houston.
Chauvin, 44, appeared via teleconference at the jail hearing but did not speak throughout the 15-minute trial. Afterward, Judge Reding set the bail for $1.25 million with no preconditions. He is currently incarcerated at the Minnesota State Prison in Oak Park Heights, and is awaiting his next trial set on June 29.
Despite the ongoing pandemic, an increasing number of mourners have been lining up to see Floyd in his last moments. Proper social distancing measures are being observed throughout the service.
Following his death, anti-racism protests have been sustained for three weeks in the U.S. already with huge rallies taking place in major cities such as New York, Chicago, Los Angeles, San Francisco and others.
Analysts have commented that these protests are the largest ones fighting against racism since the 1960s.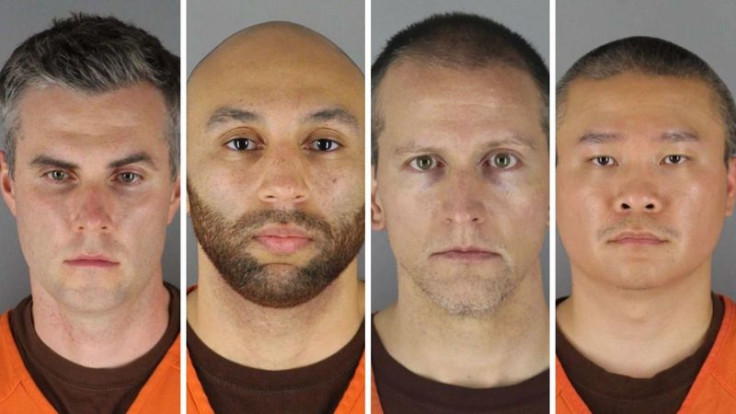 © 2023 Latin Times. All rights reserved. Do not reproduce without permission.