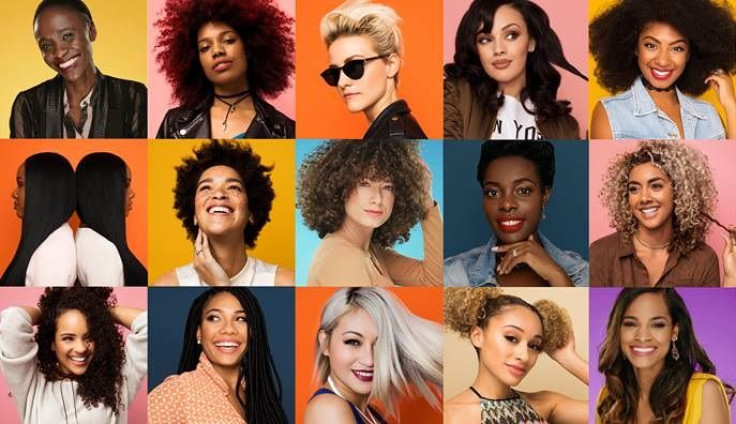 During each stage of their lives, Afro-Latinas take care of their hair to the maximum to try to maintain it, regardless of whether it is curly or relaxed, as healthy and moisturized as possible. Tricks of natural treatments that pass from generation to generation have become a tradition and a hallmark of Latinas, especially those with a hair drier than most textures.
Heating appliances, the lack of humidity and using hats can also lead to dry, frizzy hair. Below are some tips to maintaining healthy hair this winter. And even the way you are washing hair can have a big impact. Hot water can dry out hair and reduce its shine and vitality; in order to avoid drying your hair, wash it with warm or cold water to maintain its natural oils.
Hair masques are curls' best friend – As most curly girls know, their hair often gets dry and tangled, and using a hair masque is a must to maintaining soft curls. SheaMoisture's Manuka Honey & Yogurt Hydrate + Repair Protein Power Treatment contains reparative proteins and butters, and ultra-moisturizing Manuka Honey and yogurt to create a deep conditioning formula. This masque works on all hair types and will help you get super-soft locks.
Protecting your hair from heat damage is a must! Styling tools can cause heat damage but using a heat protectant can help shield your strands. The SheaMoisture Silicone Free Miracle Styler Leave-In Treatment protects against thermal and environmental damage while cutting drying time and reducing frizz.
Commonly used in haircare products, Silicones are an effective ingredient that can help smooth and straighten, while giving hair a luxurious, conditioned feel. However, thicker silicones, such as dimethicones – generally found in leave-in treatments, serums and detanglers – can over time build up along the cuticle, leaving hair feeling heavy and greasy, as well as looking limp and lifeless.
With use over time, strands may appear dull and lackluster. That's why this innovative blend of Sugarcane, Meadowfoam Seed Oil, Marshmallow Root and nourishing botanicals makes this high-slip formula great for tangle-free, manageability and hair health.
We need to emind you that hair balm isn't just for flyaways – This multitasking styling product deeply moisturizes hair and can tame flyaways or add texture. When applied, the SheaMoisture Manuka Honey & Yogurt Hydrate + Repair Split End Balm reduces the appearance of split ends, can reduce breakage by up to 89%, and help protect your hair from the harsh weather.
SheaMoisture also offers a magnificet three-step, at-home system that allows consumers to customize their own beauty blends. The Beauty Hack is a solution to unmet needs and desires when it comes to your hair. Made with natural, certified organic and fair trade ingredients, Beauty Hack products not only offer consumers full visibility to exactly what they are applying, but also ensures optimum freshness and reduces waste, as one application is mixed at a time and used immediately. In addition, it encourages experimentation and discovery.
The cruelty-free collection doesn't contain sulfates, parabens, mineral oil, petroleum, phthalates, or propylene glycol. The product offerings includes 100% Coconut Oil, 100% Pure Avocado Oil, 100% Pure Grapeseed Oil, 100% Pure Macadamia Oil, 100% Sunflower Oil, and 100% Raw Shea Butter.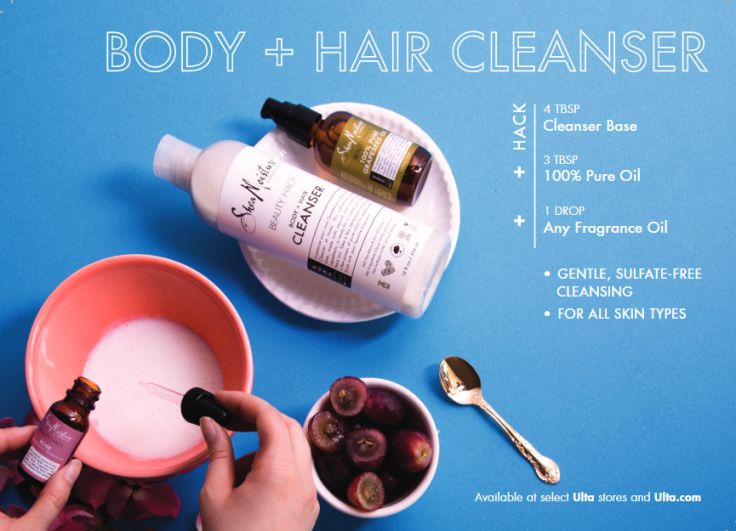 How will you take care of your hair from now on?
© 2023 Latin Times. All rights reserved. Do not reproduce without permission.