A woman who had been taking care of her paralyzed husband for the past 15 years allegedly slit the ailing man's throat and killed him in Kerala, India as she was finally fed up with looking after him.
After officers responded to their home on Tuesday morning, Oct. 19, they found the victim, identified as Gopi, 75, dead with his throat slashed and his wife Sumathy, 70, lying in an unconscious state, India TV reported.
Locals shortly helped rush the couple to a nearby hospital for immediate treatment. Sumathy, who regained her consciousness at the health facility, reportedly admitted to the doctor that she had killed her own husband as she had grown tired and frustrated of looking after her him, being his sole caretaker for the past 15 years.
The doctor subsequently informed the police about the incident. When the officers questioned Sumathy regarding Gopi's death, she immediately confessed to her husband's murder.
"She has been now taken before a magistrate and her statement is being recorded," a local police officer who has taken over the investigation said.
The couple was reportedly staying at their daughter's home until a few days before the incident. A prior to the murder, they returned from their daughter's house to her son's home, where the killing took place, Mathrubhumi reported.
In a similar but unrelated incident, a man named Sujan Pradhan, 34, a farmer by profession, reportedly slashed the throat of his wife Runi, 28, and their 10-month-old infant before committing suicide by hanging himself from the ceiling of their home in Odisha, India on Sept. 8.
"The infant was strangulated while the woman apparently had her throat slit and Sujan hanged himself. Though there are no eyewitnesses, we suspect Sujan killed his son and wife and then killed himself," said Thakur Prasad Patra, Additional Superintendent of Police of Ganjam.
The police officers recovered a blood-splattered hacksaw blade from the premises that they believe may have been used by Sujan to kill his wife, Latin Times reported.
The couple reportedly got married two years ago and was blessed with a son last year.
The police have launched an investigation to determine Sujan's potential motive in taking the drastic step.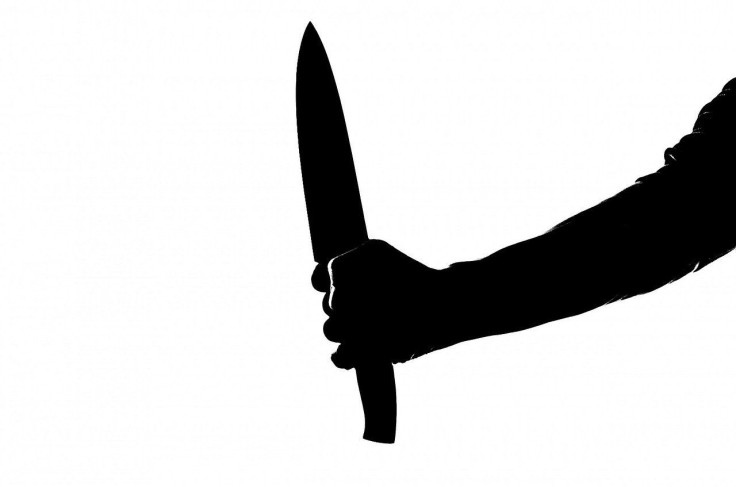 © 2023 Latin Times. All rights reserved. Do not reproduce without permission.