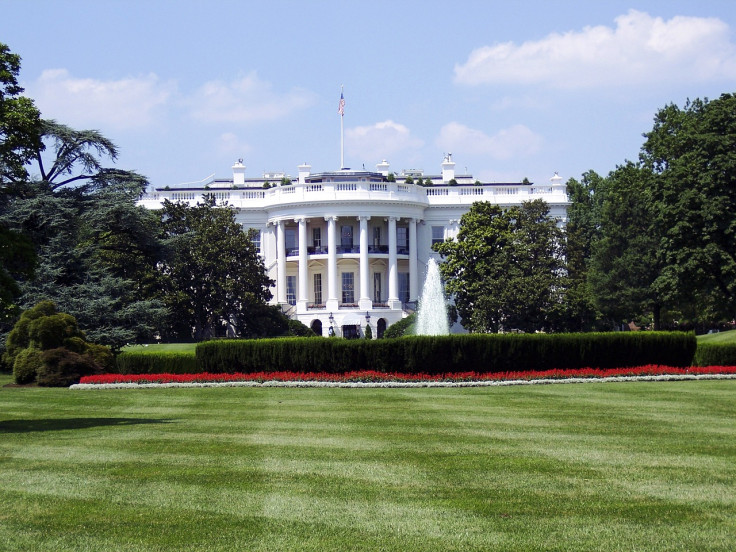 On Wednesday night, the Republican presidential hopefuls will hold a debate in Milwaukee that former President Donald Trump will not attend, although policies on immigration during his administration will surely be addressed by his fellow party members.
At a time when, according to the Pew Research Center, the population of people who identify themselves as Latinos and Hispanics in the country reached a historic 63.2 million (more than 1 million over the US Census 2022 estimate), the issue of immigration remains a topic of concern for this group.
According to UnidosUS, a nonpartisan group for Hispanic civil rights, immigration, as well as the economy, reproductive rights, education and the effects of climate change on the community are some of the issues of greatest concern to the nation's largest ethnic minority.
Also read: Elections 2024: Here's How Much Money Each Presidential Hopeful Has
The bottom line is that all the candidates have pledged tougher U.S. immigration policies and, in general, bet on harsher actions along the border with Mexico: from military operations against drug cartels to finishing the wall Trump longed for.
So, far, this is where most of the GOP hopefuls stand on immigration, based on their previous statements. (We use RealClearPolitic's index to show odds of winning the party's nomination).
Asa Hutchinson, former Arkansas governor (chances according to RCP: 0.8%): Supports tightening of policies and restrictions. He has proposed to provide the Border Patrol with more staff but also says the U.S. needs to work with Mexico to stop the border crisis. Regarding the fight against drug trafficking and addictions, Hutchinson proposes to impose criminal charges against fentanyl dealers to curb deaths from its use.
Chris Christie, former Governor of New Jersey (chances according to RCP: 3.0%): Christie is another GOP hopeful calling for more military action on the border with Mexico, such as deploying the National Guard to stop people crossing. He also calls for action against fentanyl traffickers who use the trade relations between the two countries to smuggle the drug into the US. He has blasted Donald Trump for "not fulfilling" his promise to complete a border wall to stop border crossings.
Doug Burgum, governor of North Dakota (chances according to RCP: 0.8%): Burgum has criticized both Trump and current President Joe Biden for failing to procure a safe border along with Mexico. Earlier this year, Burgum signed an executive order authorizing the deployment of National Guard troops to help Texas secure the border with Mexico. However, he sounds as one of the GOP's presidential hopefuls moderates as he proposes lowering the barriers to legal immigration.
Mike Pence, former U.S. Vice President (chances according to RCP: 0.8%): Pence has been one of the biggest critics of President Biden's immigration policy. He has distanced himself from Trump, with whom he served in his administration (2016-2020) but has promised to finish building the border wall that his former boss has always wanted. Likewise, Pence has promised that he will oppose the establishment of sanctuary cities and that he will give new life to the controversial "Remain in Mexico" program with which asylum seekers must make their entry processes to the US south of the border.
Nikki Haley, former South Carolina governor (chances of winning according to RCP: 3.2%): The only woman among the GOP hopefuls debating tonight, Haley has also pledged to beef up actions on the border with Mexico by expanding the number of Border Patrol agents. She likewise promises to restore the "Remain in Mexico" program for asylum seekers. Haley seeks more drastic measures to access US citizenship, removing that right from the children of undocumented immigrants born here.
Also Read: GOP Border Bill to 'Punish all Noncitizens'

Ron DeSantis, Governor of Florida (RCP odds: 14.3%): DeSantis has implemented some of the toughest measures against undocumented immigrants. One of his proposals, should he win the presidential election, is to authorize the use of "deadly force" against cartels. Some of the policies he has implemented in Florida (and would seek to bring to the federal floor) include punishments for those who employ people without work authorization, punishment for those who knowingly or unknowingly transport undocumented immigrants, the use of the E-Verify system when hiring workers, as well as requiring hospitals to collect information on the immigration status of patients.
Tim Scott, Senator from South Carolina (chances according to RCP: 3.1%): Scott has proposed taking away federal funds used in sanctuary cities and redirecting those resources to bolster Border Patrol operations. Like other GOP hopefuls, Scott, an influential member of the evangelical Christian community in the U.S., says he supports building a border wall and designing a high-tech system to police the border with Mexico.
Vivek Ramaswamy, entrepreneur (chances of winning according to RCP: 7.2%): He is probably the Republican challenger with the toughest stance against immigration, including military operations. The son of Indian immigrants, Ramaswamy is one of the wealthiest entrepreneurs in the biotech industry (with a fortune of more than $630 million, according to Forbes). He has proposed a program of mass deportation of undocumented immigrants, as well as ending the right to U.S. citizenship for their children born here.
© 2023 Latin Times. All rights reserved. Do not reproduce without permission.