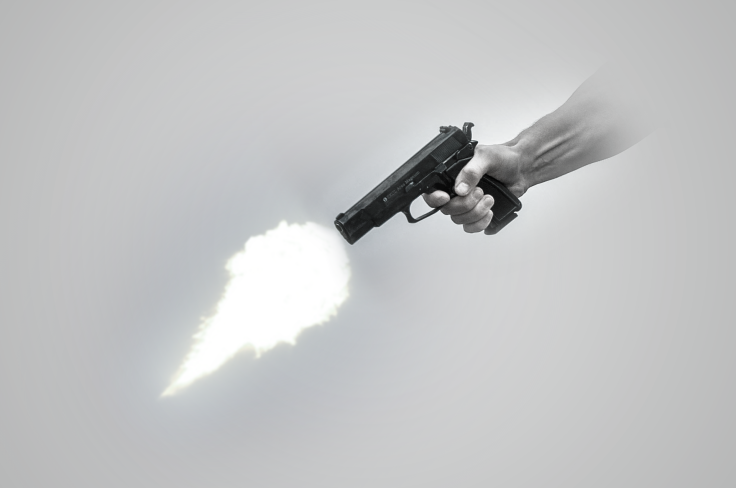 A woman has been arrested after she allegedly shot and killed her husband in Mays Landing, New Jersey on Christmas day.
Police responded to a report of an injured man at their home in Mays Landing, New Jersey at around 10:19 p.m. on Sunday, Dec. 25. When the officers arrived at the scene, they found the victim David Wigglesworth, 57, suffering from an apparent gunshot wound. He was pronounced dead at the scene, New York Post reported.
Following this, the victim's wife Marylue Wigglesworth, 51, was arrested and taken into custody on suspicion of murder. She remained at the Atlantic County Justice Facility on Monday, Dec. 26.
The victim, David Wigglesworth, was known as "Wiggy" to friends and family and was active in local politics. David unsuccessfully campaigned as a Republican for township committee in 2019. He was also on the planning board, and volunteered with the Boys and Girls Club of Atlantic City.
David and Marylue have an adult son. Photos that the family posted on social media show the seemingly happy family posing in various locations, including on a trip to Philadelphia earlier this year, Fox News reported.
"I cannot believe this," one local wrote of the incident on Facebook. "We've known Dave and Mary for years…This just can't be true."
Following the incident, the Atlantic County Prosecutor's Office and the Hamilton Township Police Department did not immediately respond to the request for comment on the investigation.
In a similar but unrelated incident, a woman allegedly stabbed her husband to death for not coming home for three days in Marimba, Harare, Zimbabwe on Sunday, Oct. 23, as previously reported.
The victim, identified as 27-year-old Paddy Mangisa Mlambo, reportedly left his house without informing his wife where he was going and returned home only three days later. However, when his wife Rachel Gomba, 27, asked him where he had gone for the past three days, Mlambo failed to give her a satisfactory answer.
Since Mlambo failed to give her a satisfying answer, a heated argument ensued between the couple. As the argument escalated, Gomba picked up a kitchen knife and attacked Mlambo with it. The man suffered grievous injuries in the stabbing and later died.
© 2023 Latin Times. All rights reserved. Do not reproduce without permission.