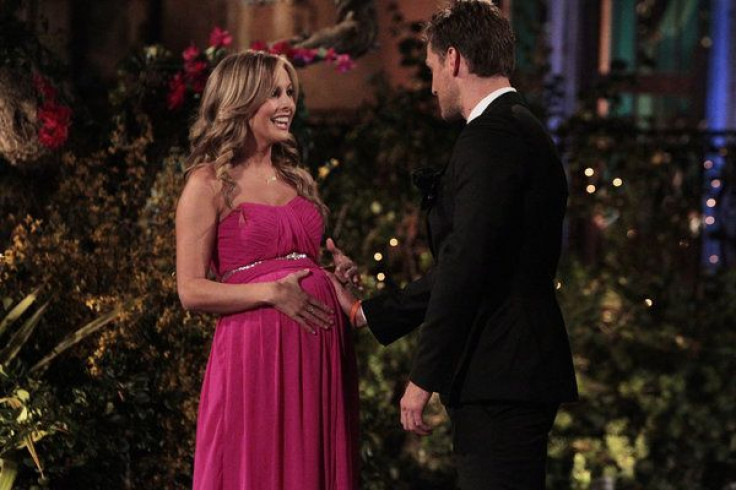 The most controversial season of "The Bachelor" is finally coming to a close on tonight's highly anticipated finale, but before we get rolling on our countdown and predictions there is a new piece of Juan Pablo evidence that we must consider. The evidence is a recently released deleted scene from season 18 of ABC's hugely popular dating series, and the two subjects in the scene are none other than Juan Pablo and Clare, and like the rest of this couple's alone time the moment captured on film is tender and romantic.
The competition has come down to just two women, Clare and Nikki, and tonight's finale episode will have Juan Pablo choosing one of them to marry while the other one just sent home with just her bags in tow. But way back before the competition was narrowed down so severely Juan Pablo and Clare made waves in the literal waves by becoming the first "Bachelor" couple to how should we say this, take a "dip in the ocean" so early on in the competition. They were immediately attracted to each other from the gecko with the pair enjoying the first intimate one-on-one date for the season. During the date, Juan Pablo and Clare enjoyed a private concert from Josh Krajcik. Like many other couples after enjoying his music and show, they have come to consider Krajcik's "No Better Lovers" their song. Before listening to it in the tender moment that was deleted from the season, they have danced to it before during another one-on-one date.
Juan Pablo plays the sweet song off his cell phone while the pair are just lounging on the couch, the thoughtful gesture takes Clare by such surprise that she even begins to cry. The pair does begin their signature make out, with a bit of candid lip-syncing in between, before Clare announcing, "We should just play it when we get married." While Juan Pablo does not immediately respond to her request for the wedding song, he does belt out a cute "baby" right in tune with the song, so we are assuming he agrees.
Obviously we are basing our assumption of who Juan Pablo picks off of spoilers, and while the king of TV spoilers Reality Steve claims that JP ends up picking Nikki Ferrell in the final rose ceremony, this exclusive video is making us second guess. JP and Clare had an immediate connection, and the pair are obviously attracted to each other physically, what we thought was lacking was their emotional connection. However, after watching them relaxing together and then JP produce a romantic surprise for Clare, we are thinking that these two are more in love than we first assumed. Clare obviously feels comfortable enough to openly discuss marriage with him, so much so that she is already planning the playlist.
© 2023 Latin Times. All rights reserved. Do not reproduce without permission.