A collective of cryptocurrency fans, who last year pooled €2.66 million (US$3 million) to purchase a rare copy of Alejandro Jodorowsky's never-made adaptation of the novel "Dune," has been slammed over its ambitious plans to use their manuscript for the story bible to make their own "Dune" empire.
The legendary collector's item, created in the 1970s, was expected to rake in between $30,000 to 40,000 at Christie's but was instead auctioned for a staggering $3 million in November, according to Gizmodo.
Last week, the story bible's owners, known as the crypto-backed SpiceDAO (short for "decentralized autonomous organization"), took to Twitter to lay out their plans for the project, which quickly backfired.
Netizens would criticize the group for presumably not understanding that they do not have the adaptation rights to proceed with their intended direction, which included an animated series inspired by Jodorowsky's "Dune" and airing it to a streaming platform for profit.
Their inaugural governance proposal was approved by 95 percent of token-holding voters. However, as The Verge reported, the purchase of the commemorative copy of Jodorowsky's "Dune" does not, in any way, give SpiceDAO the right to shoot their version.
The crypto bros have since responded to the controversy, clarifying that what they are after is producing an original series "inspired by" the story bible.
"While we do not own the IP to Frank Herbert's masterpiece, we are uniquely positioned with the opportunity to create our addition to the genre as an homage to the giants who came before us," the company statement reads.
The company also acknowledged they don't own the intellectual property behind "Dune" and that the important cultural artifact they possess is not the same thing as Herbert's Dune, whose rights are controlled by WarnerMedia, the Daily Beast noted.
Like many other auctioned book copies, SpiceDAO's book is among a handful of copies still in existence. Some manuscripts have already been partially made accessible online, as highlighted in the documentary "Jodorowsky's Dune."
However, Spice DAO does not need to own a copy of the "Dune" bible to craft its intended Dune-like series. Fortunately, it warrants heaps of attention from the media, which would come in handy in the future.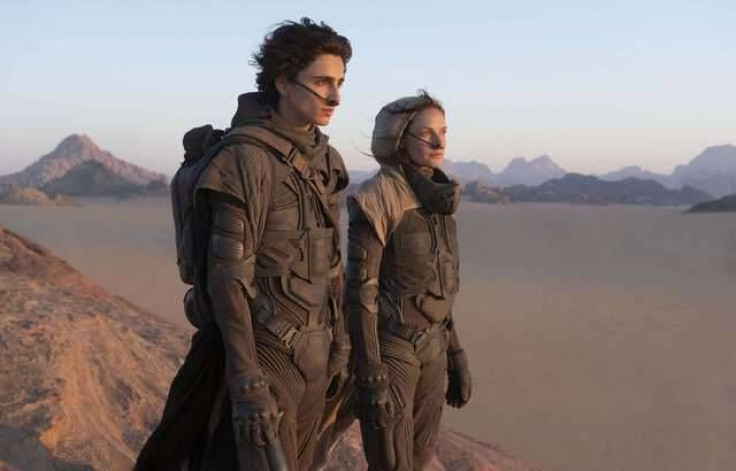 © 2023 Latin Times. All rights reserved. Do not reproduce without permission.