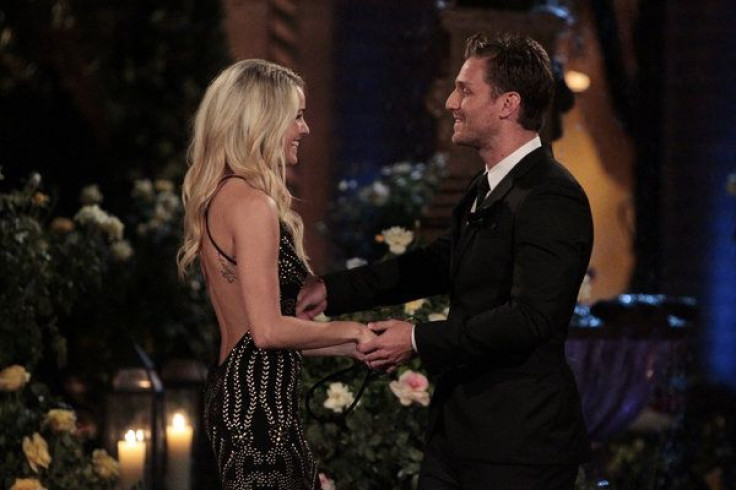 Fans of ABC's "The Bachelor" were notably disappointed by the main man of season 18 for multiple reasons, many of them being his ignorant views on life but apparently the loyal fan base of the series are not the only ones who have had enough of Juan Pablo. While it was known to the general public that Juan Pablo was no Sean Lowe, aka sweet, smart and oh so marketable, E! News just revealed that there would be no future partnership between ABC and Juan Pablo. The celebrity news outlet claims that the show's producers, who were first thrilled with the idea of the first Latino bachelor, are know counting down the moments until season 18 comes to a close. Juan Pablo will of course have his fair share of late night talk show appearances, but a source told E! News that his time in the limelight will soon be up, "Everyone on the show is just so over him and cannot wait for this season to be over."
The fans, the producers and even the winner of season 18 of "The Bachelor" have allegedly had enough of Juan Pablo. While we don't yet know for sure, whom Juan Pablo will pick, but according to Reality Steve, the Latino bachelor will choose Nikki Ferrell over Clare Crawley but that doesn't mean he is picking her for life. Many news outlets are speculating that on tonight's finale episode, JP does not propose to Nikki, but he does at least give her the final rose, so despite the lack of engagement, there is some sort of a commitment between the pair. Although E! News reports that the pair's commitment has already run it's course, apparently there has been "lots of fighting" happening between JP and Nikki.
A source claims that JP and Nikki "are together at the finale, it's probably just an act," another source supports the claim that the couple's relationship is already falling apart. The tension between the couple will come to a head on the live "After the Final Rose" episode, making it one of the most dramatic "Bachelor" finales ever. "Producers are hopeful that they'll work it out by the live finale, but no one is holding their breath," the source says. There are some reports claiming that ABC is attempting to salvage the season by paying JP to propose to Nikki on the "After the Final Rose" special, but considering their failing relationship ABC and Nikki Ferrell might just want to cut ties and run!
© 2023 Latin Times. All rights reserved. Do not reproduce without permission.